About CHARSIRE

We focus on developing innovative topical new drugs to address unmet needs in advanced brain and aging diseases.
About CHARSIRE

We focus on developing innovative topical new drugs to address unmet needs in advanced brain and aging diseases
Company Profile
| | |
| --- | --- |
| Company | Charsire Biotechnology Corp. |
| Founded | 2002 |
| Headquarters | 4F-1,No.13,Nanke 2nd Rd.,Xinshi District,Tainan City 744,Taiwan(Tainan Science Park) |
| Paid-in Capital | US$11 Million |
| Chairman | Ms. Chih-Yi Weng |
| Contact | ir@charsire.com.tw |
Revolutionary New Dementia Drug

Charsire has devoted 20 years to develop the "Multi-Glycan Complex, MGC" from the company's patented technologies. MGC has applied into medications of three high-impact indications and the clinical results were remarkable.
With a broad range of application potentials, MGC is a new drug development platform for cerebral and aging associated diseases.
MGC platform features short R&D time and low R&D costs to greatly accelerate new drug development.
Main New Drugs
New Alzheimer's disease and vascular dementia drug, BAC
New diabetic foot ulcer drug, CSTC1
New cancer radiodermatitis drug, ACA
Global Market

| Dementia | 2021 | 2030 |
| --- | --- | --- |
| Population | 55M | 78M |
| Market Cap. | $23.9B | $51.5B |
Highlights
The leader in innovative topical medication
Invention patents in 16 countries including the US, EU and China
Our new dementia drug BAC outperforms all competitors
BAC has completed FDA Phase II clinical trials
Turning Point
In 1993, Mr. I-Hung Chu who was studying in the Institute of Chemical Engineering of National Taiwan University, gave up his study in coveted Taiwan University to help his parents reduce the burden of the family business. He returned to Kaohsiung, his hometown to devote himself to his father's business, traditional Chinese medicine processing and oriental medicine research.
Accident
In 1999, on the third day after the 921 earthquake, the first section of Mr. Chu's left middle finger was accidentally snapped by a machine while he was processing the medicinal herbs. After 3 months of self-application of the traditional Chinese medicinal herbs, the fingertips and nails of about one centimeter grew out of the severed finger, which made Mr. Chu curious. Thus, he determined to figure out the magical and powerful recovery and regeneration ability of Chinese herbal medicines with his chemical background and expertise. Then the scientific extraction technology research of botanical medicines was carried out.
In November of the same year, Mr. Chu's mother's left ankle was crushed by a 3.5-ton iron ring inside a steel factory. Due to the severe trauma and blood stasis, his mother was faced with amputation. However, considering that his mother will become disabled from then on, Mr. Chu resolutely signed the consent form for refusal of surgery, and used his own scientifically extracted Chinese herbal medicine for external application. Three months later, the necrotic skin tissue at the wound site also miraculously healed and his mother can walk again.
Achievements
The two treatment experiences made Mr. Chu and his wife, Ms. Chih-Yi Weng, more actively research the mechanism of action. In 2002, Charsire Biotechnology Corp. was officially established to develop new plant medication. Ms. Weng is responsible for conducting pharmacological research in the medical center laboratory, including experimental plans, animal pharmacological experiments, safety assessment, human clinical experiments, etc. And with the 20 years of perseverance, the Multi-Glycan Complex, MGC that soothes inflammatory factors and activates peripheral blood circulation and platelet derived growth factors is successfully extracted from soybeans.
In 2016, Mr. I-Hung Chu unfortunately passed away from overwork, and Ms. Chih-Yi Weng inherited her husband's last wish, and upholds the concept of respecting life, studying and thinking, fulfilling commitments, creating a better life, so that the quality of life can be better. Ms. Weng successfully completed the US FDA phase II clinical trials of new topical drugs indicated for radiodermatitis and dementia, and obtained the approval of the Taiwan FDA for Class II medical device. At present.
Co-Founder
Co-Founder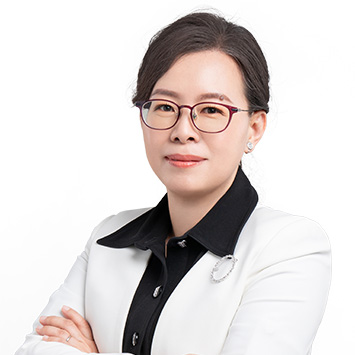 Ms. Weng hopes to take "efforts, persistence, and positive realization of the good mind of saving people" as the mission, to exert greater benefits and influence, and to strive for the health and well-being of mankind.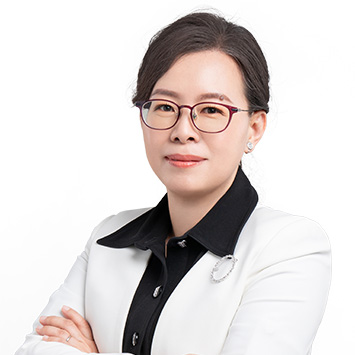 Chih-Yi Weng
Founder, Chairman & CEO
20-year exp. in botanical new drug R&D
Nutritional biochemistry
New drug management
Registered dietitian at Chi Mei Hospital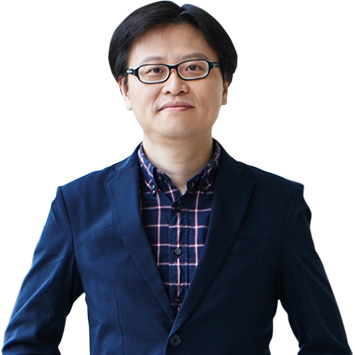 Teng-Kai Chung
Chief Operating Officer
Molecular biochemistry
Clinical study management
Researcher at NUS and Icahn School of Medicine at Mount Sinai
Chun-Che Lin
Chief R&D Officer
Chemical analysis and biochip
Manager at MIRDC
Postdoctoral researcher at National Cheng Kung University
Chien-Yu Chen
Chief Technology Officer
Chemical analysis
Pharmaceutical factory QC control
CDMO manufacturing control
R&D manager at PharmaCore Biotech
Tzu-Hui Fang
Chief Financial Officer
28-year exp. in international accounting and corporate finance
Accounting manager at Sinon Corp. and Tainan Enterprises Co.
Board Member
Vice president of R&D at Cordis (a Johnson & Johnson subsidiary)
Director at Safestitch
COO at UniMedVM
Board Member
CEO at Proteosome Research Center of Taiwan Genome Medicine National Project
Board Member
General manager at Newai Chemical
VP of Nang Kuang Pharmaceutical Factory manager at Eisai (Japan)
Board Member
Thunderbird School of Global Management, MBA
UC, Berkeley Molecular and Cell Biology, B.A.
Co-founder at Balius EV Pte Ltd.
Chairman at Qookee Technologies Co., Ltd.
Medical Development Consultant
Experience
Botanical Drug Development Consortium – Chief Director
Development Center for Biotechnology – Associate Director, Institute for Pharmaceutics
Botanical Drug Development (wound healing of diabetes, cancer and adjuvant therapy, Alzheimer's disease, liver cancer and liver fibrosis, etc.)
Establishment of Chinese herbal medicine GACP cultivation and harvesting norms
Current Position
Neurology Department-Deputy Director
Department of Neurology, Kaohsiung Chang Gung Memorial Hospital – General Neurology Attending Physician
Cognitive neurology, neuroimaging , neurology, early onset dementia treatment, dementia treatment, geriatrics, radiology & medical imaging, carbon monoxide poisoning
| | |
| --- | --- |
| 2021 | National Innovation Award |
| 2021 | International Innovation Award, Enterprise Asia |
| 2021 | Pharmaceutical Technology R&D Award |
| 2021 | Asia-Pacific Award for Quality in the Beauty Industry |
| 2020 | The National Brand YUSHAN Award |
| 2017 | Interview with Pharma Boardroom Magazine for new drug development entering clinical trials |
| 2014 | "The phase II clinical trial of CSTC1, a new botanical drug for treating diabetic foot ulcer healing" was subsidized by the "A+ Industry Innovation R&D Program" of the Ministry of Economic Affairs. |
| 2011 | "Application of lychee waste in the development of functional cosmetic & skin care products" was subsidized by the Council of Agriculture, Executive Yuan |
| 2011 | "Development of high-quality products for legume crops and purple sweet potato" was subsidized by the Council of Agriculture, Executive Yuan |
| 2011 | "Development of CSTC patented extracts for diabetic wound healing products" was subsidized by the Industrialization Technology Promotion Program of Biotechnology R&D Achievements of the Industrial Development Bureau, MOEA |
| 2003 | Institute for Biotechnology and Medicine Industry, Executive Yuan -Finalist |
| 2003 | Won the Gold Diamond Award for Top Commodities of the Consumers Association of the Republic of China |
| 2003 | Won the Golden Peak Award for Outstanding Enterprise and Outstanding Commodity |